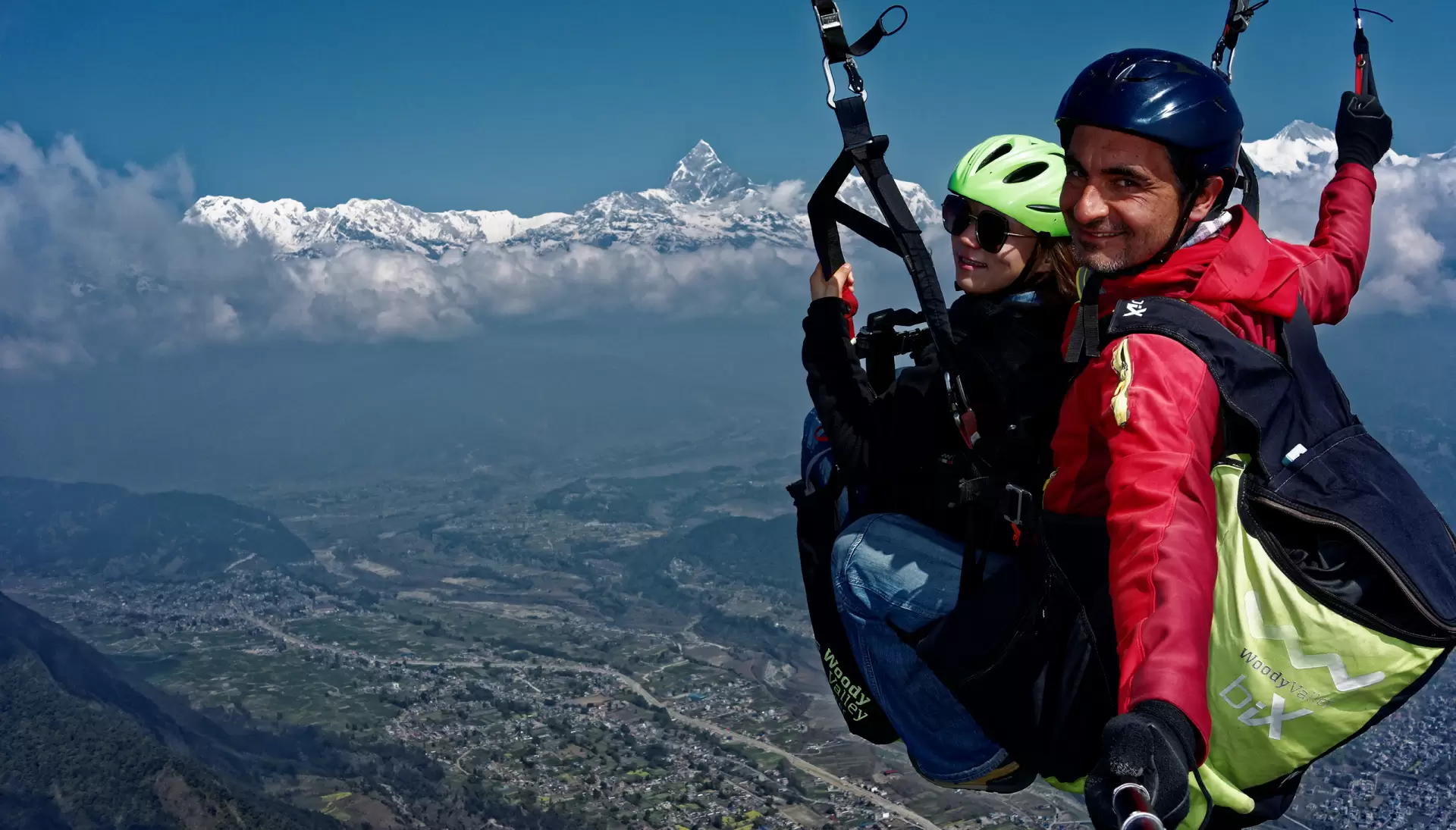 Momchil Dimitrov
A pilot with over twenty years experience in paragliding. He has flown thousands of passengers from all over the world. He gained his international experience in Nepal, Russia and the USA. This is the person who will answer your call and inform you about the paragliding conditions for the days you have chosen.
Nikolay Stoyanov
The instructor with whom we share passengers. A paraglider pilot with twenty years of experience. Multiple participant in national paragliding competitions. Hereditary pilot of an engineless aircraft. Physical activity and a healthy lifestyle are his passion.
Paragliding Bulgaria
Bulgaria is one of the countries in the world with wonderful conditions for practicing paragliding. Enjoy paragliding with us. Our job is to make you happy while having fun with paragliding. We will tell you and introduce you to the places we fly to, you will touch places in our country hidden from advertising – we love to tell about Bulgaria and introduce our passengers to everything that interests them about Bulgaria. We are open to the world, have international experience as tandem paraglider pilots and often remain friends with our passengers.
Why choose us…
International recommendations
Personal contact from the start with your pilots without intermediaries
Reviews from
our customers
Amazing flight Was my first paraglide and Momchil made it a great experience. He is a very experienced paraglider and managed to time our flight perfectly to maximise the time in the air. He was also very interesting to talk to about Bulgaria etc Will definitely do it again and would recommend it - Thanks Momchil
Amazing paragliding in Bulgaria Super experience de parapente en Bulgarie ! Momchil sera vous expliquer de nombreuses choses sur le parapente et vous faire vivre une experience unique en toute securite. Pour les amateurs de sensations, Momchil est votre pilote !
Paragliding in bulgaria It was a great time spent in the air. It was one of my dreams to fly by paragliding and the pilot made it worth. Thank you!
Amazing and safe first flight, but definetely not the last! Today I went paragliding for the first time, Mumchil was very down to earth about it and took away all my stress. On the way he also told a lot about Bulgaria and that was very interesting, it was like a country tour and paragliding tour in one. I had a very relaxed flight and did not feel unsafe at any moment. Only a little bit at the end when we were storming at the trees, but it felt like he knew what he was doing:) The view was great over the mountains and the village and just felt so free for a moment, it was something that I will never forget in my life. Thank you so much!
Amazing! I went paragliding for the first time in Bulgaria. It was a fun experience and would recommend it to anyone who want to see the landscape from the air! Momchil was very kind and explained everything well. No need to be afraid!
Amazing experience! I am a person that consider myself very afraid of heights so I was a bit hesitant to try paragliding. But I decided to try it and I sure did not regret it. Momchil is a great guy and very experienced and professional and he made me feel safe. He was so nice, he didn't just drive me to the mountain where we went paragliding he also personally picked me up from my hotel for a small price since I didn't have a car. Even though I am very scared of heights there is something different about flying in the air in a seat with an expert instructor that just felt safe. Instead of being afraid I was just very excited and had so much fun. I highly recommend paragliding with Momchil, specially if you have never tried it before. I sure wouldn't hesitate to do it again, it's so fun and such a unique experience.
Great paragliding at Pokhara In November 2017 I've experienced paragliding for the first time. I was lucky to fly with Momchil. He is a happy Bulgarian with over 2000 paragliding flight on his record. He's very professional and relax at the same time. Perfect guide in the air. ????
Great and amazing! It was so great experience!The flight was comfortable, nothing to be scared.The captain (pilot) is so kind and expert, so I felt secure and I really enjoyed my flight in the sky with marvelous view of the Himalayas.Try and feel such a great feeling!
Amazing experience! The feeling of flying is absolutely indescribable! About paratandem - the instructor was very polite and friendly, he patiently explains everything and takes care of you during the whole time.I am highly satisfied by the quality of the service and I would totally recommend it.
Paragliding piloting in Pokara Nepal Last year in December I experienced paragliding with Momu. He is amazing pilot in paragliding. very professional, friendly and care taking person for his clients. You will never get bored when gliding with him and will enjoy the whole trip in his company. I strongly recommend him to anyone who want to experience a joyful journey in the air for some while.
Panoramic Flight – 120 BGN
The panoramic flight with a paraglider can be done at any time of the year under suitable weather conditions. This is the most operated flight. This flight is also suitable for small children. It can also be done in the evening before sunset.
Flight Duration: 15 – 30 minutes
Photos & Videos: 30 BGN
One hour Flight – 160 BGN
The flight is carried out most often from the months of March to October. Climate change, however, extends this period in Bulgaria. Flight is for people who want to enjoy paragliding for a longer time and are sure that flying is their adventure.
Flight Duration: 40 – 60 minutes
Photos & Videos: 30 BGN
Copyright © 2023 Paratandem.com All rights reserved.